Summer in Maine – does it get any better?  Bar-b-ques, roasting s'mores on a campfire, and star-gazing.  Makes us wonder why people ever take a vacation when we have so much beauty and tranquility in our own backyards.  At Flaggship Landscaping, we love helping our customers convert their backyards into relaxing getaways – and nothing beats planting the perfect trees and shrubs for privacy screening and to block noise.

We were asked by a customer in Cumberland, Maine to do just that.   They wanted to add more trees for screening, privacy, and shade.  We partnered with a local nursery and chose hemlock and white pine.  An added benefit planting trees, is it's proven that the best return on investment for home improvements is planting trees.  According to the Council of Tree and Landscape Appraisers, a mature tree can often have an appraised value of $1,000 to $10,000.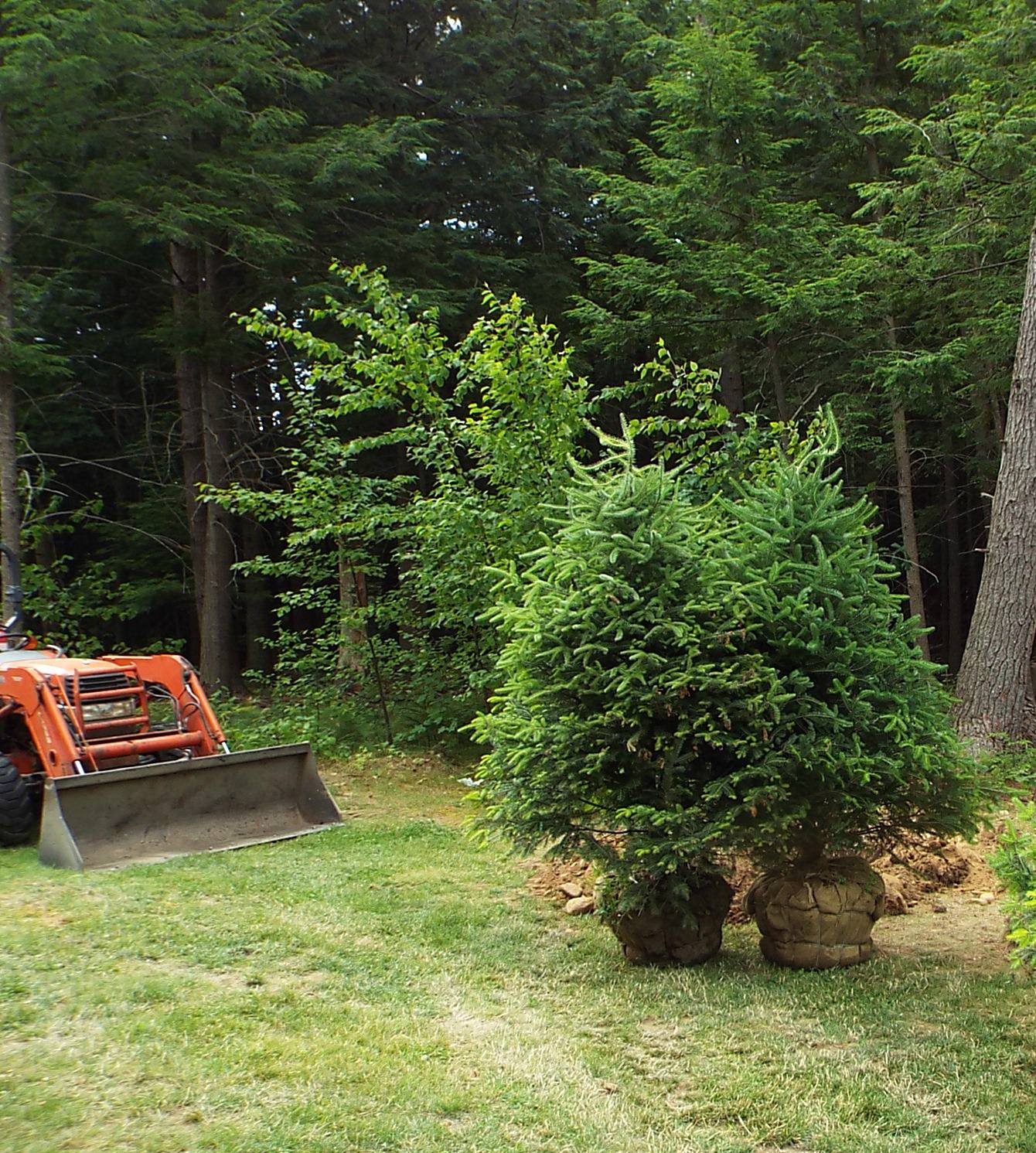 Planting trees also can effect the energy efficiency of your home.  Depending on which direction your house faces on your property, healthy trees can provide shade from the heat of the summer, or protect your home from the wind and snow in the winter. According to the US Forest Service, "trees placed properly around buildings can reduce air conditioning needs by 30 percent and can save 20 to 50 percent in energy used for heating."  That doesn't just spell out good news for your wallet, but for the environment as well.  According to the US Department of Agriculture, they estimate that "the net cooling effect of a young, healthy tree is equivalent to ten room-size air conditioners operating 20 hours a day."

When is the best time to plant trees?  According to an old proverb, the best time was 20 years ago, and the second best time is now.  I would have to agree with that statement.  Nurseries have great end of season sales on most of their stock, so if you are looking to add some trees and shrubs to your landscape, now is a great time to do so without breaking the bank, and getting the most bang for your buck.  Trees are the best investment you can make that will yield returns over and over again.  Give us a call today to get on our late summer/fall planting schedule.
Contact us to talk trees!