Flaggship Landscaping
is big enough to get the job done right and small enough
to care about the satisfaction of every client.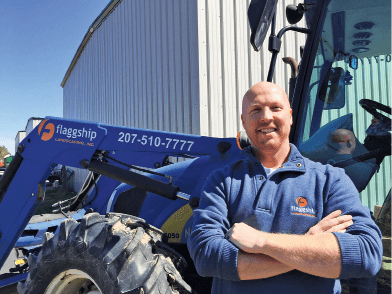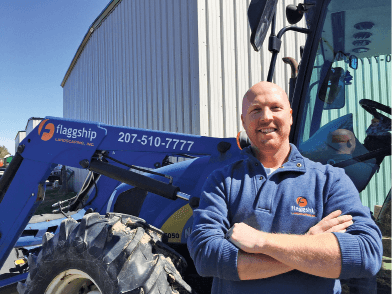 Clients report that we have the most courteous crews in the area. Our employees take pride in doing the best job possible—whether mowing a lawn or plowing a parking lot. We've set high standards for the company and we all work hard to achieve those goals.
Our crews represent over 25 years of experience in horticulture, landscaping, and softscaping in residential and commercial situations. We develop landscaping solutions that solve problems.
Job safety and education are important components of the professional service we deliver. Please take a moment to review our credentials, certifications, client and vendor list.  We proudly serve the Greater Portland and Southern Maine area.
We strive every day to impress our clients with attention to detail, responsiveness and follow through.  If that sounds like the service you want from your landscaping company, please give us a call at 207.510.7777.